When my husband (God bless his soul) and I moved to Egbe, an outskirt of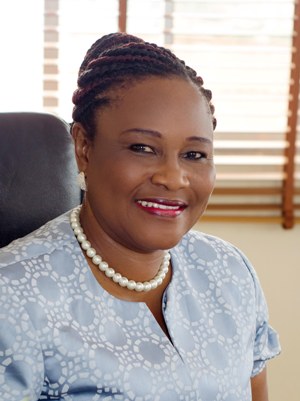 Lagos, Nigeria some years ago, we were fascinated by its serene environment. We were at that time taking our children to their former schools which though was quite a distance, had a long-standing reputation for quality education. In order to beat the hectic traffic which was characteristic of our routes, we had to leave home as early as 4.30 a.m each school day and were not getting back until late at night.
Needless to mention that we were always fagged out at the close of each day and the children had little time for further studies. However, we later realized that some other parents who cherished quality education were also spending hours on the road to get their children to the schools they desired. It was at that point that our interest in education and the love of children took over. Our desire was to provide standard education so that those who could avoid the stress and those who were not fortunate enough to "travel" outside the environment could stay and still have access to good education.
With encouragement from our family friends particularly the Oba of Lagos, His Royal Majesty Oba Rilwan Akiolu I, coupled with the experience we had in giving our children the best education, my own educational background, and adequate planning, CLEMMY SCHOOL was born in September 1994. It has since then continued to be a formidable academic force with a reputation for excellence and a tradition for outstanding performance in public examinations. Our alumni in the Primary section have gone on to play leading roles in different professions including the military and information technology around the world. Also, the majority of the first set of graduating students at the High School have taken up places in reputable universities both in Nigeria and abroad.
We realize that education is not just about examination results; our strategic plan is therefore long term. We consider the world we are ultimately preparing our students for and the skills they would need to cope with that world. We strive to develop critical and innovative thinkers who will thrive in the acceptance of those challenges and whose moral integrity will enable them to determine a better world for all. We really believe in learning without limits. We, therefore provide a well-ordered and disciplined learning environment with high-quality teaching and exciting, challenging, and innovative learning experiences to make sure that students enjoy their learning. We encourage them to take responsibility and provide opportunities that would nurture their abilities and enable them to realize their potentials in many different ways.
Clemmy Schools are fortunate to have truly outstanding facilities needed for teaching/learning including up-to-date information and communication facilities with internet access, well-equipped science laboratories, Home-Economics, Art and Music rooms as well as Introductory Technology workshop and library. A variety of clubs, societies, and out-of-school activities also help students to develop both academically and socially. Pastoral care is equally given to support the emotional, moral, and spiritual development of all our students. We actively promote an atmosphere of courtesy, consideration, and respect for others. We have zero-tolerance for indiscipline. We set a high standard in all aspects of school life: in behavior, in dressing, in completing assigned tasks, and in caring for others. We believe that young people learn best where the rules are clear and fair. Visitors are impressed with the good discipline and behavior of our students. All these have resulted in a caring and happy school community offering leadership and team-based opportunities to all our students.
All students in Clemmy Schools are valued as individuals and student welfare is of utmost priority. We equally enjoy a reputation for maintaining high-quality relationships between staff and students. In addition, we particularly value our partnership with parents and appreciate the support they offer to the school. As a matter of fact, we have a strong and viable PTA. Students who attend Clemmy Schools regard themselves as very fortunate and they enjoy coming to school. They and their parents are proud to be members of our school community.
We are bold to say that when our students leave Clemmy Schools, they takewith them not only success in the examination but also the skills and self-confidence which enable them to become responsible citizens and lifelong learners.
Please come and see for yourself. We look forward to welcoming you to Clemmy Schools.
Thank you.
Dr (Mrs) C. Olaide Owokade